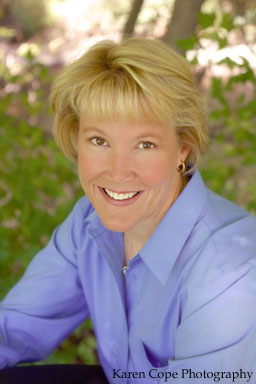 On a beautiful April morning in 2001, Pamela Hansen decided to do something she hadn't done for a very long time. She took a walk. That first walk, which lasted just 10 minutes, was the beginning of an amazing journey that ultimately led to a 100-pound weight loss (without surgery or pills) and the fulfillment of her dream to run a marathon-all in just over one year.
In Running with Angels, Pam shares an honest and open portrayal of both her struggles and success with weight loss, using a marathon race as a metaphor for facing life's challenges. She candidly discusses the pain of living life as an obese person and the hopelessness that accompanies it. More importantly, she offers practical suggestions for anyone trying to reach a goal, particularly a goal of weight loss, and shows how small steps over time can help you realize your dreams.
As Pam took that first walk, she was fearful that she would not be able to take more than a few steps with her morbidly obese body. Yet, she knew she had to try because she was desperate to focus her attention on something other than the tragedies of her life-the death of a twin infant daughter, the cruel and debilitating autoimmune diseases that had attacked two other children, and finally the stillbirth of a son just a few weeks earlier.
Whether it was suffering through humiliation at a local grocer's check-out line, grimacing from onlookers' disgusted gazes as they eyed candies and cookies in her cart; or agonizing over hurtful comments and laughter from strangers; or being ignored by her child's doctor, Pam doesn't hold back in explaining the pain she felt as an obese person.
"When I was thirty-nine years old, I was horrified to realize I weighed one hundred pounds more than when I got married. That is a small, but entire person!" writes Pam.
Working through the sadness and grief caused by her two children's deaths, and the illnesses two of her other children face, brought on much of her struggle with obesity-she rarely found the time to spend on herself. Wanting to be a devoted mother, Pam reflects on how her time was not her own and how her body was not a true reflection of her spirit. She writes: "I hated and blamed it for not dropping the weight I wanted to lose. I loathed looking at myself in the mirror. I was not making the connection that my body was just responding to my actions. For years, I felt as if my heart and mind worked together, but my body seemed to be working against everything I really wanted or knew to be true."
Pam continues to fight the war against obesity, through diligence, persistence, and patience with her own shortcomings. In doing so, she also realized a lifelong dream-to run a marathon. As Pam runs today, she does so with the presence of her two "angel" children at her side.
Pam was raised in Salt Lake City, Utah. She graduated from Brigham Young University in Elementary Education. Although the majority of her life as a mother has been spent at home, she has taught first and second grades, as well as adult ESL classes. She and her husband, Mark, live in Orem, Utah, where they are raising five children. Pam has just finished her third marathon.
In 2005 she was awarded the "Matthew B. Roush Award for Excellence in Contributions to Women's Health," given by the Women's Advisory Council, Utah Valley Regional Medical Center. She was also recently given the "Beacon of Hope Award" by the Board of Directors, Urban South Region, Intermountain Health Care.
Pam currently serves on the Women's Advisory Council, Urban South Region, at Intermountain Health Care.
She also teaches Weight Loss/Management classes at the Central Utah Clinic.
Pam helped host the first annual Running with Angels 5K on April 30, 2005 in beautiful Provo Canyon. Proceeds went to the Utah Valley Regional Medical Center. She continues to be involved with each yearly event.
The 5th annual Running with Angels 5K will be held on May 16, 2009, at Thanksgiving Point in Lehi, Utah. It will benefit the "Angel Watch" program, a part of Women's Services at Utah Valley Regional Medical Center.